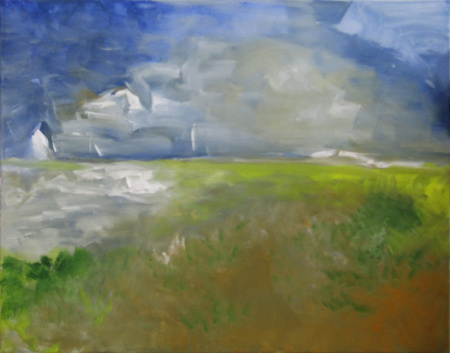 Sat 12 Jan 2019

to

Sat 09 Feb 2019
Preview:
Paintings by People Supported by The Northam Care Trust
North  Devon Landscape in acrylic painted by Anne-Marie Dare and Lisa Brand who live in Christopher Lodge at The Northam Care Trust. 
Art mediums are being used by the Trust to support people with learning and physical disabilities to develop confidence and self worth, to develop talents and skills that are often 'locked in' through pieces of work in acrylic on canvas using mainly sponges and some brushwork. Art empowers people individually and contributes to societal change through a fully inclusive approach. So our exhibition is not about producing work that makes allowances for disability but work that has its own intrinsic value. Its own therapeutic beauty. The Trust works with people, including many with profound and multiple disabilities, through visual art, music, dance, drama, film, photography, performance art, sculpture and singing. Art gives people a voice. These are very much artists developing their own work through landscape form and colour.