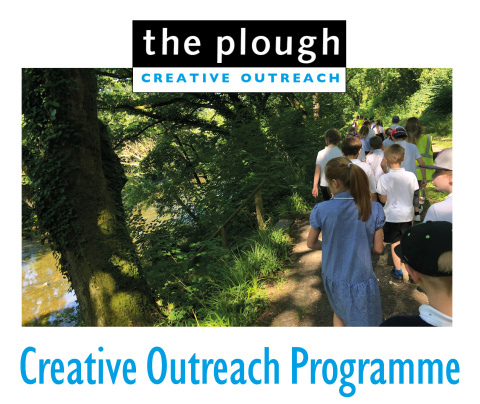 At The Plough we love to get creative in our community and to offer the colourful engagement of the arts to our local schools, community organisations and support groups.
We offer a variety of creative workshops ranging from mainstream education topics to outdoor learning and arts and crafts to performance. We are always happy to work with your ideas and to devise bespoke workshops to suit your requirements.
To book a creative workshop or project or to find out more please contact Samantha: 
Email: samantha@theploughartscentre.org.uk
Call: 01805 624624
Right now we are looking for young people aged 13 to 18 to join our "Plough the Future" team.
Opportunities:
​Play In A Day - A day workshop for 8-12 years bringing a well known story to life with an end of day sharing performance.  
After School Clubs - Drama? Creative and Contemporary Dance (KS1-3)? Music? Craft? What will it be?!
Performance Poetry - 12+ years. Exploring language and performance and creating our own performance pieces to share. 
Performing Arts Week - A brilliant opportunity for an Arts Week! Work with us for the whole week to explore a range of performance skills, with an end of week performance.
Discovery - Sensory story telling workshops for children with additional needs.
Discovery & Beyond - Sensory story telling and performance workshops for adults with additional needs. 
Creative Curriculum Enrichment - Do you have a topic you want to bring to life at the start or term or maybe celebrate it at the end of term? Then our Creative Curriculum Enrichment workshops are for you!
Community Projects - Would your group benefit from engagement with the arts? We have a range of opportunities and we can respond to your topics creatively. 
Follow us!