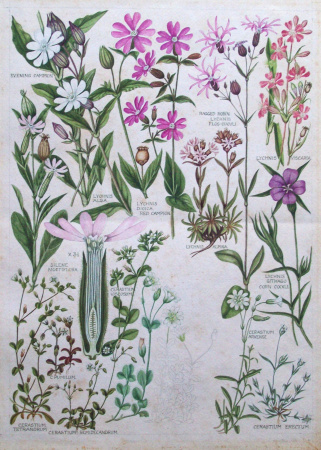 Sat 05 Aug 2017

to

Sat 16 Sep 2017
Preview:
The Rev Keble Martin Project
Tues - Sat 10am - 5pm
From Saturday 5 August until Saturday 16 September the Plough and Torrington Museum will be holding an open exhibition of flower painting, photography and crafts as part of a celebration of the Rev Keble Martin's legacy. Not only was he the author and illustrator of the Concise British Flora in Colour but he was also the vicar of Great Torrington in the 30s and 40s. The museum will show two original Keble Martin paintings and one will be included in the show at the Plough gallery.
The exhibition includes photographs, oil paintings, watercolours and ceramics and is part of a wider project that has seen dance and drama workshops at Bluecoats, a performance by Multistory theatre and Great Torrington School, photography, print and botanical illustration workshops at the Plough, dance at Hatchmoor care home and a memorial garden created in the churchyard.