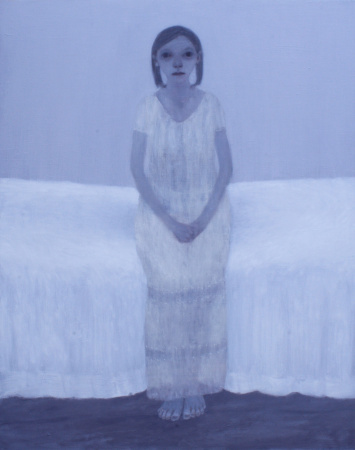 Sat 16 Feb 2019

to

Sat 16 Mar 2019
Preview:
NEW LIFE
Joy paints at her home in Cornwall. Her early career was spent working as an Art Therapist but after raising a family she returned to painting. She has, over the past several years, been represented by Anima Mundi Gallery, St. Ives and Beaux Arts Bath.
Anima Mundi Director, Joseph Clarke says Joy's paintings ……" possess immense raw emotional honesty and, as such, feel hauntingly familiar. She captures fragments of experience and moments in time where the inherent vulnerability of the figures depicted, often a lone figure, is palpable. These are beautifully yet spontaneously executed reflections of the human condition, which have an unnerving yet comfortingly unmasked quality".
Joy was first prize winner of the 2012 National Open Art Exhibition and was awarded first prize at the Sherbourne Open. She won the Somerville Painting Prize in 2003 and her work has been acquired for numerous private collections.
Joy says, " I return to painting daily in the hope of capturing and recording moments when truth breaks through".
The Main Gallery is officially open Tues - Sat 10am - 5pm. If you would like to visit outside those times please contact box office on 01805 624624 and they will let you know if it is possible. 
It is often open in the evenings and Sunday/Monday but sometimes there are events and meetings.