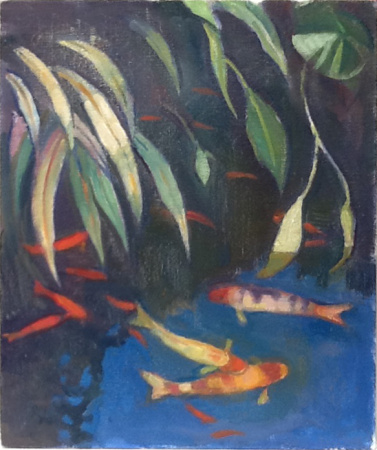 Sat 23 Sep 2017

to

Sat 21 Oct 2017
Preview:
Valerie Barden and Robert Organ
Tues /Sat 10am - 5pm
Robert Organ and Valerie Barden have exhibited widely over many years although rarely together, despite having been married for almost 60 years. They moved from East to North Devon a few years ago and this is their first show locally.
R.O.     For me, the essential problems of painting remain, as I believe they always were: the reconciliation of the illusion of reality and the ordering of the flat surface.
V.B.      And for me, similarly, the problems of rendering the world around me into a designed pictorial form.