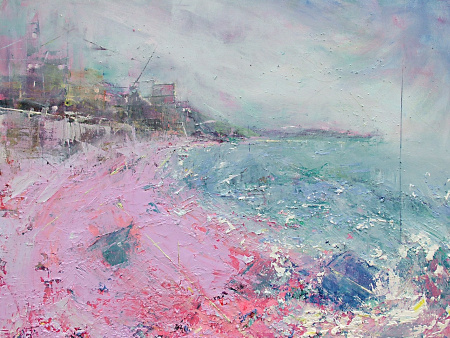 Fri 07 Jul 2017

to

Sat 29 Jul 2017
Preview:
Ashley Hanson and Sara Bor
Ashley Hanson, a member of the Newlyn Society of Artists, obsessively paints the harbour-towns of Cornwall, with their 'intoxicating mix of the natural and the man-made'. In his distinctive, intensively coloured canvases, working from drawings and memory, Ashley strives to define the essence of a place, combining imagery, multi-viewpoints and fluid gestural marks to highlight the dialogue between structure and movement, 'the slap of the sea against harbour wall'
Sara Bor's work is an intuitive response to a variety of landscapes- coastal Devon and Cornwall, Scotland and the Derbyshire Peak District. Working in acrylics in situ and finished in oils in the studio, her work evolves through the process of building up layers of paint creating a sensuous surface of textures created by a variety of tools, marks and gestures.  Sara is an Associate Member of the South West Academy of Art.