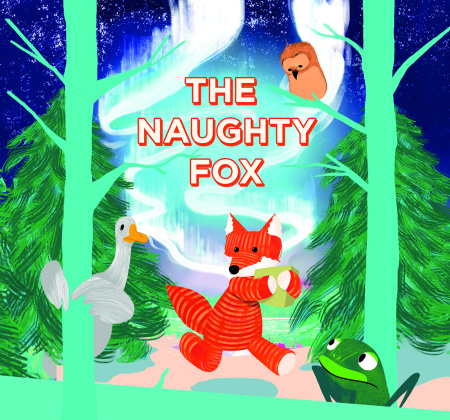 The Plough Arts Centre
(map)
Family (Theatre)
Toucan Theatre 'The Naughty Fox'
4 x performances per day for 0-5yrs.
£7 per person for Groups
Free tickets for carers
This production has already happened
Seating is unreserved in cosy 'pods' seating 5 or 6. 12 adults per show can sit up on the balcony
The 11am performance on Weds 7 Dec is especially for people with Profound and Multiple Learning Disabilities (PMLD) PLEASE CONTACT BOX OFFICE TO BOOK
The Naughty Fox is for early years (0-5yrs) (and their grown ups!) and those with profound and multiple learning disabilities (PMLD). 
Snuggle up in a magical den with comfy creatures - Honk, Splash and TaWit TaWoo - as they teach The Naughty Fox a very important lesson : it's better to share.
Feel your way through an immersive, multi-sensory journey of friendship and play that is fully accessible and relaxed. Experience a world of puppetry, music, light projection and bubbly energy as our two storytellers bring household objects to life. The show integrates creative captions for deaf and hard of hearing audience members. All performances are relaxed and last 45 mins.
Running time 45 minutes
"Just seen The Naughty Fox, it's an absolute delight, a multisensory show for littleuns!" - Maddie Moate, CBeebies