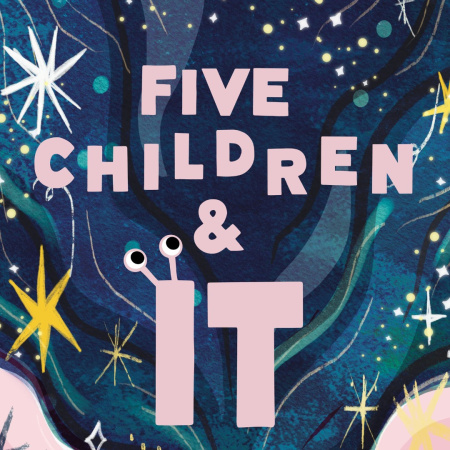 The Plough Arts Centre
(map)
Family (Theatre)
The Plough Arts Centre warmly welcomes back our festive favourites with their new production...
Quirk Theatre presents 'Five Children and It' by E.Nesbit
£8 School Groups
£8 Families (per person)
This production has already happened
75 mins duration
Quirk Theatre return to The Plough with a heartwarming and hilarious festive adventure all about wishes. Wishes that are granted by an anarchic fairy-monster-thingy with eyes on stalks. Wishes that could make their wildest dreams come true. The lucky children who find the Psammead can wish for anything!
But as the old saying goes, they might need to be careful what they wish for... This Christmas, join the Psammead and five children for a fresh, festive take on an absolute classic as E. Nesbit's beloved children's book gets the Quirk treatment.
Quirk are known for their inventive and innovative approach to live theatre, wowing audiences with their use of projection, puppetry, creative set design and original music. Essentially simple, beautifully effective and brilliant fun, Quirk deliver an exciting, engaging and magical experience for all.
Transport Grants of up to 50% of the cost/£200, are available for schools booking a minimum of 50 tickets.  Please call the Box Office for more information.
Running time 75 minutes
'Quirk Theatre know perfectly how to create that magical blend of unmissable fun, laughter and audience participation' Express & Echo