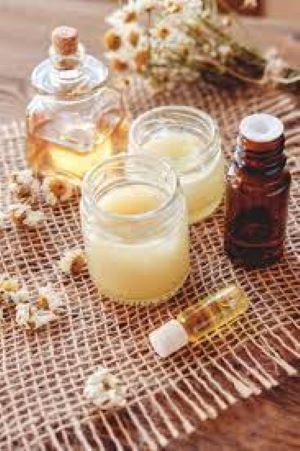 Adults (Workshop)
Hand Balm Making Workshop
Do you love natural skincare products, want to reduce plastic waste in your home or start a new hobby?
This introductory workshop teaches you how to make your own herbal hand and foot balm using oils infused with skin soothing plants you can find in your own garden.      
On the day you will learn:                                                                                                                                                               
What balms are and their benefits?
Cosmetic making and safety equipment
Introduction to the basic ingredients
Healing benefits of plants in your garden and making plant infusions
Choosing your balm ingredients                                                                                                                                       
Balm making Demonstration                   
At the end of the day you will leave with a tin your own herbal balm and a workbook containing your recipe and other useful information.   
All ingredients and safety equipment is provided.
Please wear long sleeves, trousers and full shoes no open toes and bring an apron.
11am-3pm
Tea & Coffee available throughout the day for a small donation.
If a workshop you'd like to do is fully booked ring Box Office (01805 624624) to be added to the waiting list, you might be lucky! This also helps us ascertain the demand for particular workshops when programming.
Running time 240 minutes