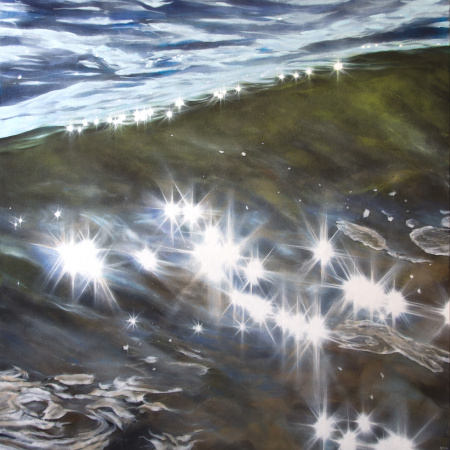 Sat 13 Jan 2018

to

Sat 17 Feb 2018
Preview:
Duncan Hopkins
Light can be explained as behaving both as a wave and as a particle. This exhibition features new and existing paintings and drawings that incorporate these ideas through observational studies of the sea, water, coastline, landscape, and organic abstraction.
The work is a celebration of the coast and land with its varied elemental qualities, and engages with concepts of chaos, complexity, tranquillity, perception and metaphor. The work is produced through observation and the intuitive creative process.
Duncan Hopkins lives and works in Bideford, North Devon and has been producing and experimenting with imagery from a young age. He was trained in graphic design, illustration and multimedia, and has a Masters in Fine Art. He has worked in web and graphic design, curation and gallery management, and has worked in a variety of non-art jobs. Painting and drawing remains an engaging, exploratory and 'magical' process.