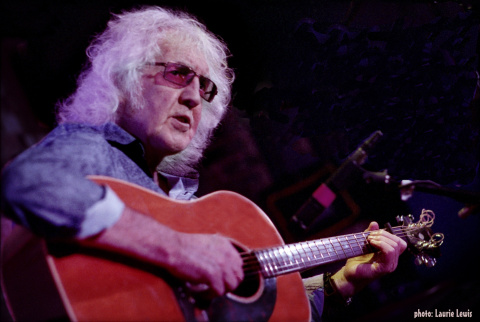 Folk (Music)
Wizz Jones (+ support tbc)
Wizz Jones – Acoustic Guitarist, Singer-Songwriter and  Bluesman!
Originally inspired by seeing Big Bill Broonzy and Ramblin' Jack Elliot, Wizz learnt his guitar licks from the likes of Davy Graham and Long John Baldry whilst playing in the coffee bars of London's Soho in the late 1950's. Having followed the time-honoured buskers' trail from the streets of Paris to the markets of Marrakech during the early 1960's he returned to Britain with a unique acoustic guitar style, an eclectic repertoire and  "right hand worthy of Broonzy"! John Renbourn, Clapton and Keith Richards have all named him as an important early influence and in May 2012 Bruce Springsteen opened his Berlin show with Wizz's song "When I Leave Berlin".
In April 2019 Wizz celebrated his 80th birthday with a sell-out concert at The Cadogan Hall in London  and later that same year was presented with a life-time achievement award at The BBC Radio 2 Folk Awards in October.
Running time 120 minutes