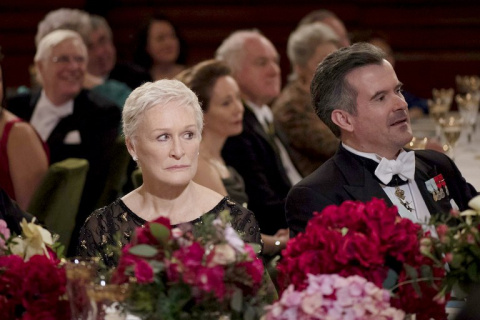 This event has already happened
Dir: Björn Runge. With: Glenn Close, Jonathan Pryce, Christian Slater, Max Irons.
It's 1992, and Joe is about to be awarded the Nobel Prize for his acclaimed and prolific body of work. Joe's literary star has blazed since he and Joan first met in the late 1950s, when she was a demure Smith student and he, her (married) creative writing teacher. THE WIFE interweaves the midcentury story of the couple's youthful passion and ambition with a portrait of a marriage, thirty-plus years later—a lifetime's shared compromises, secrets, betrayals, and genuine, mutual love. From 1958 to 1992 to our present vantage point of 2018, we observe Joan and Joe Castleman in the context of their times, and ours.
UK/Sweden/US 2017. 100 mins.