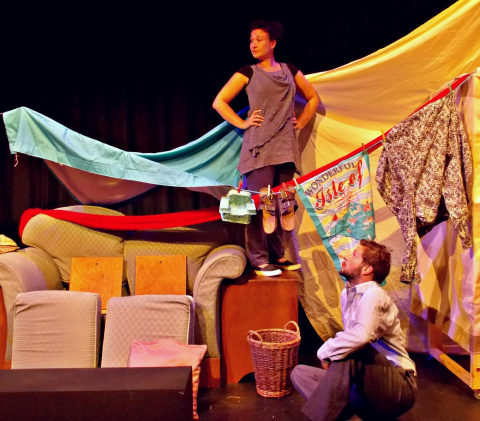 The Makeshift Ensemble present
'Sofa'
Exploring memory, place and the worlds we create around us.
This event was highly recommended to us by Plough Supporters Ros & John Wehner who saw it an another venue
The sofa is where we make new worlds as children and seek solace as adults, a place to laugh, cry, play and discover. Join Rachel and Mark at their old family home exploring memories of a loved one living with dementia, and the changing perspectives they bring to those memories.
The MakeShift Ensemble with their distinct and compelling style, discover the effects of memory and 'unmemory' on family relationships . Inspired by authentic experiences the piece tells the stories with humour and pathos,that sometimes go untold.
Running time 105 minutes including a 15 min interval
" Very Clever and Powerful" British theatre Guide
"Their creative storytelling is a joy to behold. Come and enjoy the story and admire their skill" – Fourthwall Magazine 2015