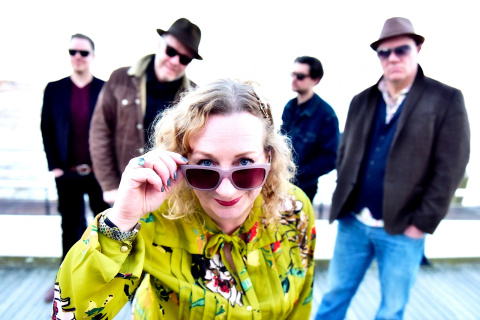 Blues (Music)
RUBY & THE REVELATORS
This is a seated event with some space to dance to the side of the stage!
£12 Advance £15 On The Door
Drawing comparisons with some of the all time greats such as Amy Winehouse, Janis Joplin and Billie Holiday, Olivia Stevens is wowing audiences with her impassioned and captivating performances that channel both the groove of Stax era soul, and the authentic emotion of blues-fuelled torch singers such as Etta James and Aretha Frranklyn. Backed by her smoking hot band Ruby & The Revelators have performed at some of the UK's most prestigious blues and soul festivals. Their debut album WALK WITH ME reached number two in the IBBA chart as well as achieving BBC airplay. Expect a performance of raw and unadulterated passion that will move both your feet and your heart, coupled with a voice that. This will prove to be an unmissable debut performance for them at The Plough."
Twitter: @rubytigersings
Instagram: rubyandtherevelators
DEBUT ALBUM 'WALK WITH ME' OUT NOW! 
On *CD & download from ttps://rubytiger.bandcamp.com/album/walk-with-me
*All CD purchases include a download too!
Running time 120 minutes
"…superb performances of the band and Ruby's soul drenched voice, make this one of those releases that will stay in your mind and on your CD deck, it's that good." Pete Clack – Blues In Britain
"real passion and blues form the heart!" Pete Feenstra (Boom Boom Club)
"ruby has a bitchin' voice!' Geno Washington
"combines smooth-but-not-too-smooth soul with lived-in world-weariness, gritty oomph and playful sass...." Moray Stuart