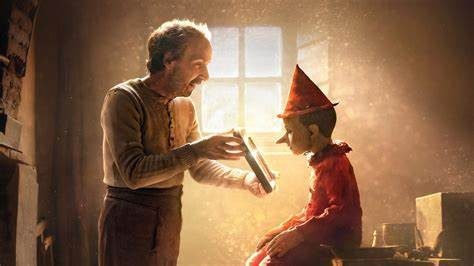 Foreign language (Film)
Pinocchio (Dubbed)
Under 25yrs £3.50
When booking tickets for this event, please book for all people (6 tickets maximum) in your party in the same transaction so that we can ensure you will be seated together.
Live-action adaptation of the classic story of a wooden puppet named Pinocchio who comes to life.
Stars: Federico Lelapi, Roberto Benigni and Rocco Papaleo 
Keeping us all safe: (For full details please see home page of our website)
Here is a summary of what to expect when you come to an event or screening:
Book online for all your group (max 6) so we can seat you together
Unwell? Stay home. Have a refund
On arrival, scan the QR Code Poster
We'll take your temperature. Over 37.5 degrees? Have a refund
Wear a mask
Follow the one way system
Observe social distancing.
Cabaret seating downstairs
Balcony seating in spaced-out rows with reduced capacity
Café/Bar closed: Bring your own drinks. Make a corkage donation!
All shows are 'relaxed'. Visit the loo anytime. (2 max at a time)
No intervals
Use hand sanitiser: available throughout The Plough
Extra cleaning measures in place before each show.
Enjoy the show!
Running time 125 minutes