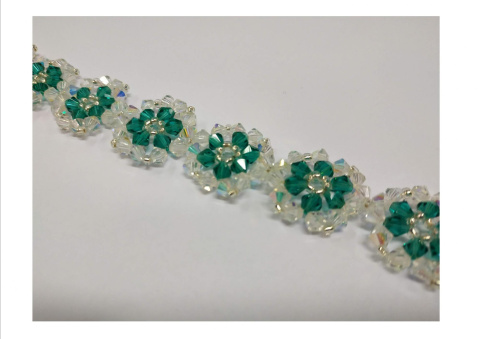 Patterned Beaded Bracelets
Beaded Patterned Bracelets (Beginner plus to intermediate)
Tutor: Emelia Mcneill of Easy Beadz
Suitable for ages 14-114!
Immerse yourself into this workshop designed for pattern lovers. Turn your hand to creating a bracelet full of sparkle and awe. In this session, you will learn how to make simple yet elegant beaded designs using seed, crystal or pearl beads.  Clear guidance given throughout the session with visuals.
Like to take your time learning beaded patterns? No problem; this workshop uses limited tools, allowing any unfinished work to be completed with ease even after the workshop ends.                                                                                                                               
Running time 180 minutes