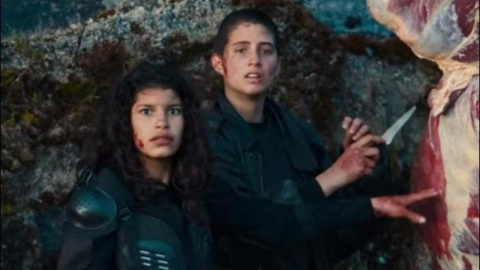 This event has already happened
Dir: Alejandro Landes. With: Sofia Buenaventura, Moises Arias, Julianne Nicholson.
A survivalist saga set on a remote mountain in Latin America, tracking a young group of soldiers and rebels -- bearing names like Rambo, Smurf, Bigfoot, Wolf and Boom-Boom -- who keep watch over an American hostage, Doctora. The teenage commandos perform military training exercises by day and indulge in youthful hedonism by night, an unconventional family bound together under a shadowy force known only as The Organization. After an ambush drives the squadron into the jungle, both the mission and the intricate bonds between the group begin to disintegrate. Order descends into chaos and the strong begin to prey on the weak in this vivid, cautionary fever-dream. As visually splendid as it is thought-provoking,
Colombia/Argentina 2019. 102 mins. Part-subtitled.