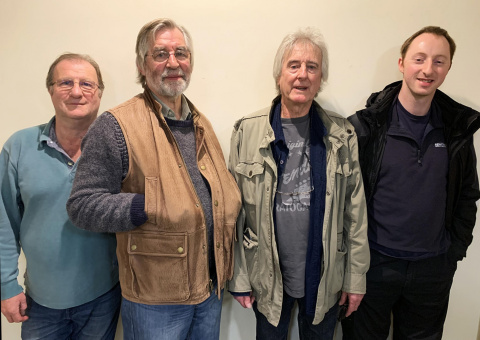 Americana (Music)
The Claywoods
A Gallery Gig
All tickets £6.50 (All proceeds to The Plough Arts Centre which is a Registered Charity)
The Claywoods are (from left to right) Dave Rodgers, Roger Cockram, Kevin Aram and Bill Rodgers.
Four friends who have come together to play the Americana music they love.  
This gig at The Plough will be their first outing as a band.
Playing guitar, dobro, banjo, mandolin and bass they will present a wide range of music from early American fiddle tunes that have their roots firmly planted in the British Isles, traditional songs and more contemporary offerings from the likes of Johnny Cash, John Prine and Diana Jones.
Delivered with conviction and humour expect a varied evening of fine music.
Running time 120 minutes