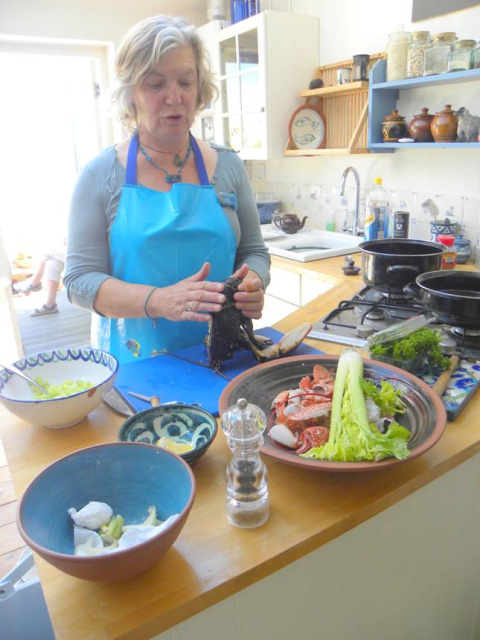 Join Felicity Sylvester for a
Lobster and Crab Feast with Lobster Hypnotism Demo
All tickets £10 to include Tea/Filter Coffee on arrival.
A fun session will start with a demonstration of how to hynotise a lobster by Felicity Sylvester. This will be followed by an array of Lobster and Brown and Red (Spider) Crab taster dishes.Crabs and Lobsters are now caught in Bideford Bay through the Autumn and for the Christmas market. You will have the opportunity to try your luck at hypnotising and find out how to identify each shellfish, plus learn about sustainability and where to find them on the shore! The MCS Good Fish Guide 2019 will be available
The bar will be open.
Running time 90 minutes